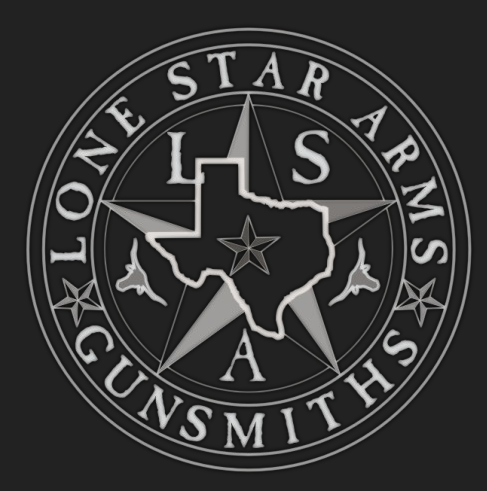 SAIGA 12 / VEPR 12 / KALASHNIKO​V KS-12
PERFORM​ANC​E BUILT TO ORDER
ORDER YOURS NOW! :: (505) 263-8822
Saiga 12 Gunsmithing - Saiga 12 Conversions - ​​Saiga 12 Customization
The, finest, fastest, 12 Gauge shotgun builds available anywhere - bar none.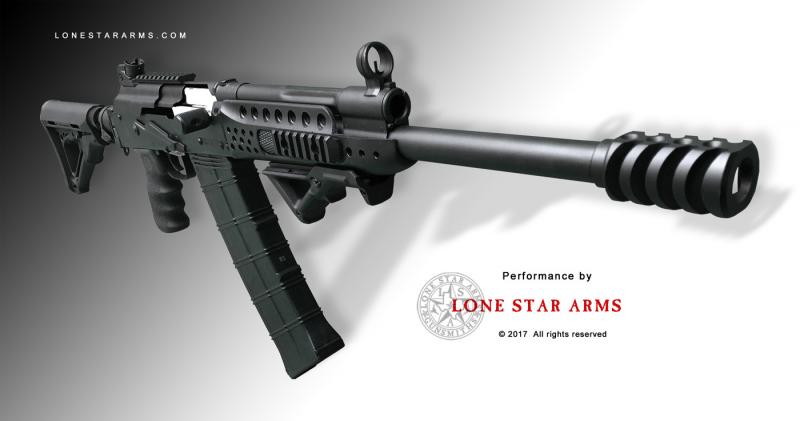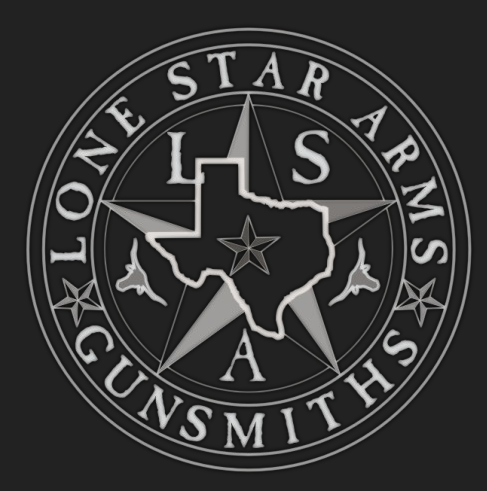 07 FFL Licensed gunsmiths specializing in complete Saiga 12, and Vepr 12 high performance work. Lone Star Arms custom built 12 gauge shotguns are among highest quality, fastest, and most reliable high performance shotguns available anywhere.
Each Lone Star Arms Saiga 12, and Vepr 12 high peformance shotgun build is taken down to the barrel and receiver, and rebuilt, with each OEM part and 922r component individually refined, honed, tuned, and balanced to create unparalleled overall performance and complete reliability with a wide range of 12 gauge ammunition.
Lone Star Arms custom high performance builds encompass and address the entire system. From tactical shotguns, to specialized applications, we will build to suit your needs, and shooting style.

A comprehensive high performance rebuild for your Kalashinikov USA KS-12, KS-12 Komrad, Saiga 12, or Vepr 12 Shotgun is currently $1,100. Return shipping USPS Priority Mail Adult Signature Service is an additional flat rate of $50.

Additional customization is priced on a parts plus installation labor basis. Please let us know what you would like to have done. We'll discuss the options with you and send a detailed quote for your review and approval.

Typically, a high performance build with customization ranges from around 1.2K to 2.5K (and change), depending on the optional features and equipment desired.

We are in the business of creating the finest, fastest, most reliable Kalashnikov tactical shotgun builds on the planet. This is all we do. The only thing we do.

Call or text (505) 263-8822 or email: "lonestararms@yahoo.com"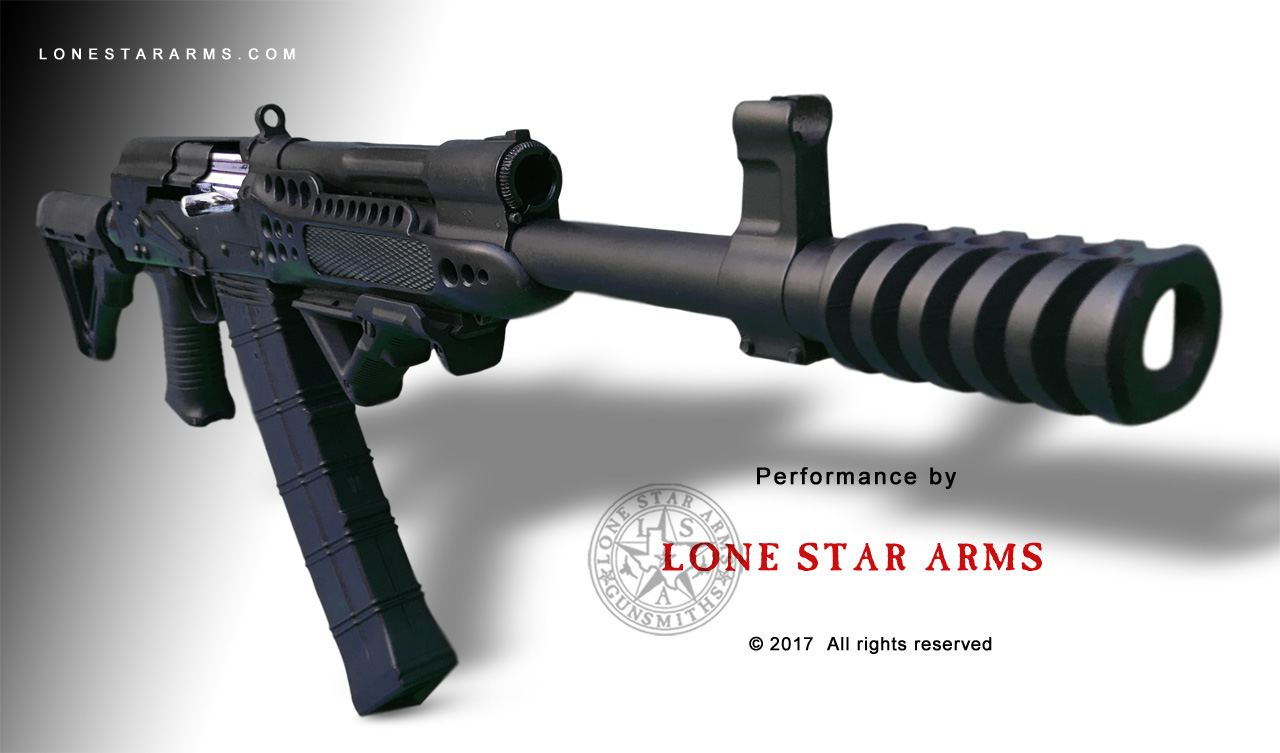 All Lone Star Arms high peformance builds will cycle a wide variety and range of commercially available 2 3/4" and 3" 12 gauge ammunition, and are renowned for reliably, routinely, and flawlessly cycling ammo that other Saiga 12, Vepr 12, and KS-12 shotgun builds simply will not.

Whether you are looking for finest high​ performance tactical shotgun build available, a reliable no-nonsense home defense firearm, or the competitive edge for your competition gun - you have arrived!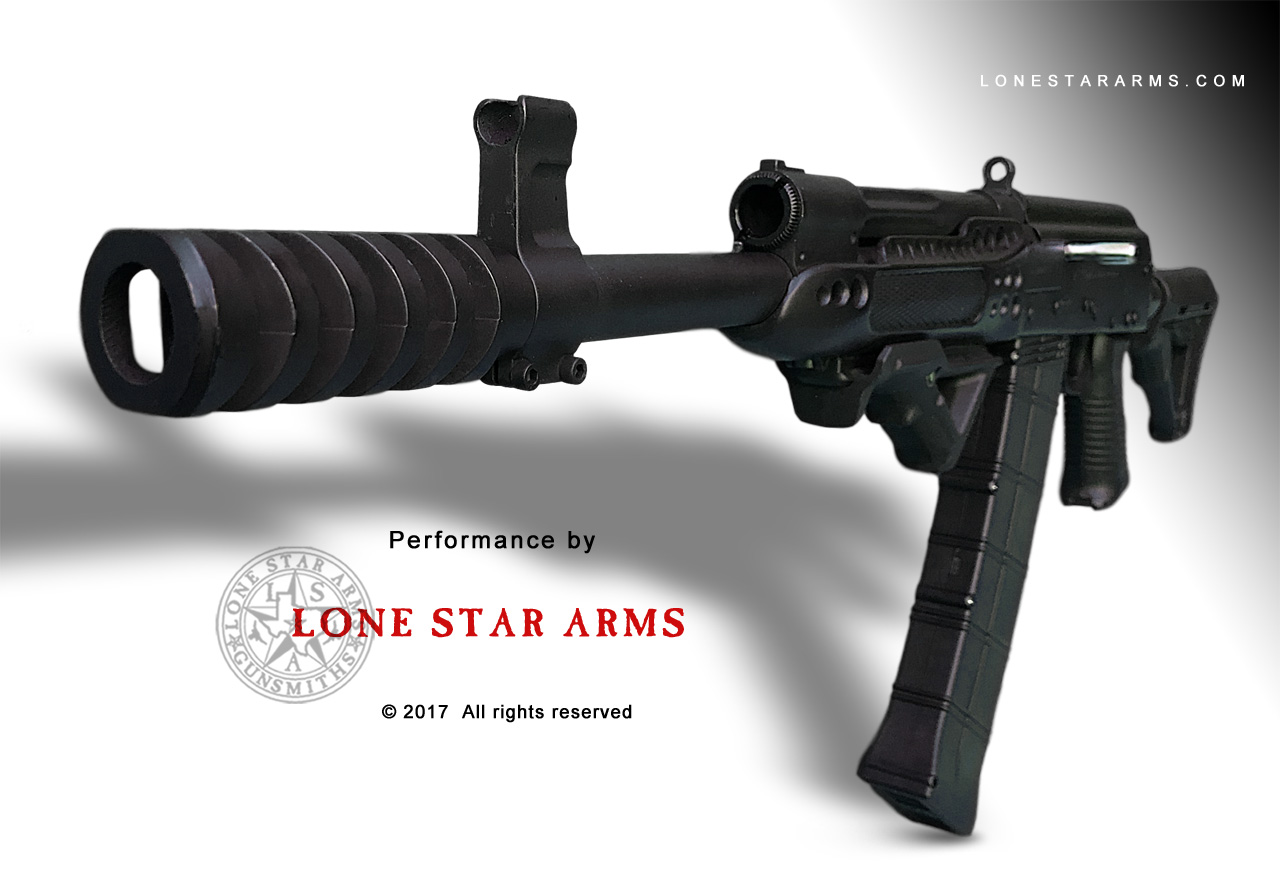 To have your Saiga 12, Vepr 12, or Kalashnikov KS-12 shotgun transformed into the finest, fastest, most reliable 12 gauge shotgun available:Call us today at 1-505-263-8822 or email: lonestararms@yahoo.com 

All sales final. NO SALES TO residents of Chicago (IL), Cook County (IL), CT, CA, DC, DE, MA, MD, NY, NJ, WA. You must be able to lawfully own the firearm as configured in your state and municipality of residence
Lone Star Arms Gunsmiths :: PO Box 8177 :: Bacliff, TX :: 77518 :: Tel. (505) 263-8822
Email : : lonestararms@yahoo.com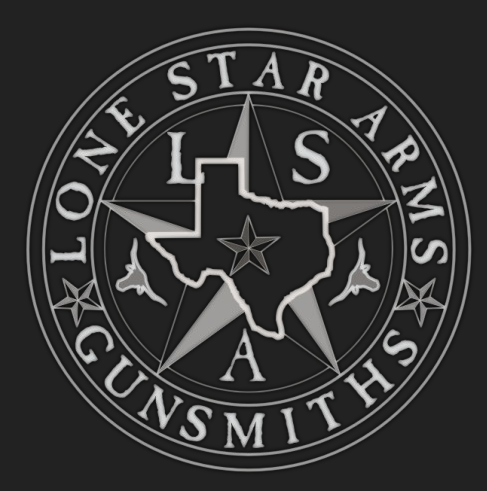 Copyright © 2010 - 2023 M. M, Rogers Design. All rights exclusively reserved